Are you part of the 18.1%?
Is this your story?

Anxiety disorders are the most common mental illness in the United States, affecting 40 million adults age 18 and older. That's 18.1% of the population every year! In my professional experience, I would wager that number is much higher. Are you part of that 18.1%? What about some of the other mental health struggles I list and explain below?
Read on.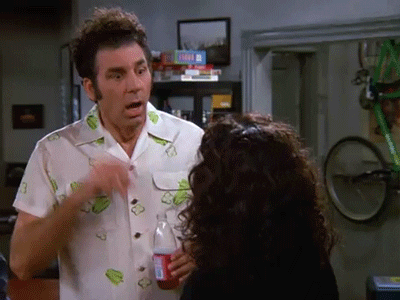 Unfortunately, many people do not reach out for help due to fear of stigma, a dislike of prescriptions medications, difficulty finding compassionate care, or finances.  If this sounds like you, I'm sorry, but I'd also like to help you change that.
Where the heck does freaking anxiety come from anyway?
According to the Anxiety and Depression Association of America, anxiety disorders can develop from a complex set of risk factors, which may include genetics, brain chemistry, personality, and life events. The good news is that anxiety disorders are highly treatable. The bad news is that only 36.9% of those suffering receive treatment (bad news).
I want to be part of the solution.
Sure, I'm just one woman on a mission to raise awareness for mental health. I want to do my part to make mental health care more effective and accessible. That's why I'm here. I'm doing it for you and anyone else looking for compassionate and much-needed health care. Yes, mental health care IS health care!
In my practice, I provide practical, useful, empathetic, and judgment-free mental health care to women of all ages. I even specialize in tween and teen girls too! (They are not as scary as they seem...said the mom of two puberty-riddled girls.) Anxiety numbers for the tween and teen age groups are skyrocketing and now it's the time to take action.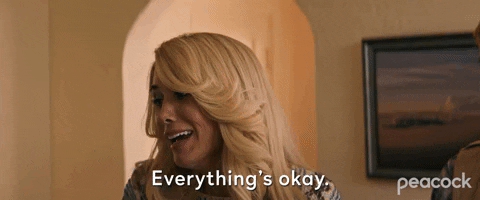 Why are women my focus?
The sad reality is that women are still not always taken seriously by their doctors. There are many fine doctors out there, but I have heard too many stories of women's health concerns being dismissed by healthcare providers. Also, many mental health difficulties such as General Anxiety Disorder, Panic Disorder, PTSD, Specific Phobias, and Major Depressive Disorder, to name a few, are more common in women. (See statistics below.)
Here's how I can help.
(All of my offerings below are available for tweens and teens, parents, and mature women of all ages.)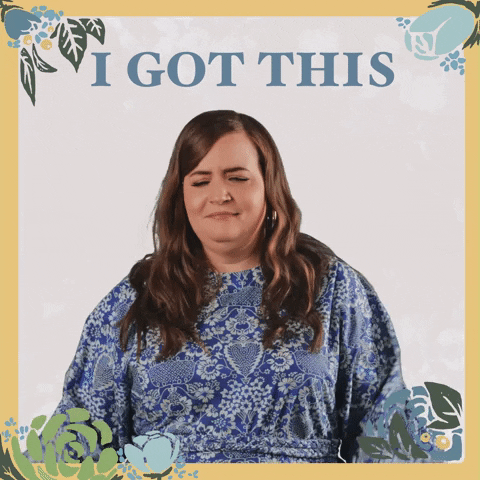 Temperament Counseling to help you better understand your individual needs, strengths, and challenges so you can see REAL progress through counseling and clear, actionable steps. Learn more HERE.
Cognitive Behavioral Therapy so you can assess and challenge negative and self-limiting or condemning thoughts, and replace them with uplifting and empowering thinking. CBT is action-oriented and equips you to make positive changes and stick to them. Learn more HERE.
Chinese Medical Mental Health Care offers a wealth of natural mental health care based on centuries of successful treatment. Learn how your response to a variety of emotions can affect your mental and physical health. I'll help you care for your specific needs through wellness counseling, herbal remedies, acupressure, AcuPatching, and more! Learn more HERE.
Neuro-Linguistic Programming will help you learn to recognize how you see the world, which is based on our experiences and interpretation of the world (or lens), instead of 100% reality. This can help you stop jumping to conclusions or making assumptions that may cause more harm than good. Learn more HERE.
Pastoral Counseling aims to help you see and recognize your God-given value. Encouraging and challenging, but never judgmental, Christian counseling is for those seeking to find grace and healing through Christ for themselves and others. (All are welcome, without preachy pressure.) Learn more HERE.
Teen and Tween-Focused Counseling can be tailored, using any of the above techniques, to help young ladies develop healthy coping skills for anxiety and depression. Learn more HERE.
Okay…So what else do I have in my bag of tricks for anxiety?
I'm here for YOU.
I've spent 16 years as a health care provider focusing on mental (and physical) health. It is my passion. If you have a question, please reach out. I NEVER charge for consultations. 
You can book an appointment now HERE.
Ask me a question HERE.
Follow my shenanigans HERE:
If you're interested in some of the most common diagnoses, current statistics, or which conditions affect women more frequently, I've listed them BELOW. You may find these facts a surprising and a helpful resource.
The Facts
I've listed several of the most common diagnoses and their statistics below if you're interested. You all see how women in particular are disproportionally affected by mental health struggles.
If you suspect you may be struggling with one or more of these disorders below don't let Dr. Google diagnose you. See a medical doctor. You aren't obligated to take medication, but an understanding of what you are struggling with may help you make the best choice.
I work often with psychiatrists, and I've never met one who is opposed to their patients adding counseling, complementary or alternative care, meditation, or other calming practices to their care as a way to enhance and improve mental health.
According to the Anxiety and Depression Association of America, here are a few more quick facts:
Generalized Anxiety Disorder (GAD)
GAD affects 6.8 million adults or 3.1% of the U.S. population, yet only 43.2% are receiving treatment. Women are twice as likely to be affected as men. GAD often co-occurs with major depression.
Panic Disorder (PD)
PD affects 6 million adults or 2.7% of the U.S. population. Women are twice as likely to be affected as men.
Social Anxiety Disorder
SAD affects 15 million adults or 6.8% of the U.S. population. SAD is equally common among men and women and typically begins around age 13. According to a 2007 ADAA survey, 36% of people with social anxiety disorder report experiencing symptoms for 10 or more years before seeking help.
Phobias
Specific phobias affect 19 million adults or 8.7% of the U.S. population. Women are twice as likely to be affected as men. Symptoms typically begin in childhood; the average age of onset is 7 years old.
Obsessive-Compulsive Disorder (OCD)
OCD affects 2.2 million adults, or 1.0% of the U.S. population, and is equally common among men and women. The average age of onset is 19, with 25 percent of cases occurring by age 14. One-third of affected adults first experienced symptoms in childhood.
(OCD) and post-traumatic stress disorder (PTSD) are closely related to anxiety disorders, which some may experience at the same time, along with depression.
Post-traumatic Stress Disorder (PTSD)
PTSD affects 7.7 million adults or 3.5% of the U.S. population. Women are more likely to be affected than men. Rape is the most likely trigger of PTSD: 65% of men and 45.9% of women who are raped will develop the disorder. Childhood sexual abuse is a strong predictor of lifetime likelihood for developing PTSD.
Stress
Everyone experiences stress and anxiety at one time or another. The difference between them is that stress is a response to a threat in a situation. Anxiety is a reaction to stress. 
Major Depressive Disorder
The leading cause of disability in the U.S. for ages 15 to 44.3. MDD affects more than 16.1 million American adults, or about 6.7%of the U.S. population age 18 and older in a given year. While major depressive disorder can develop at any age, the median age at onset is 32.5 years old. More prevalent in women than in men.
Persistent depressive disorder or PDD,
Formerly called dysthymia, PDD is a form of depression that usually continues for at least two years. PDD affects approximately 1.5 percent of the U.S. population age 18 and older in a given year. (about 3.3 million American adults). Only 61.7% of adults with PDD are receiving treatment. The average age of onset is 31 years old. (Source: National Institute of Mental Health)
Children 
Anxiety disorders affect 25.1% of children between 13 and 18 years old. Once again, girls are more likely to suffer from anxiety than boys. Research shows that untreated children with anxiety disorders are at higher risk to perform poorly in school, missing out on important social experiences, and engage in substance abuse.
While sobering, I hope these statistics show not only how common mental illness is, but also how important it is to seek help when needed.


Wishing you the very best of health, MIND-BODY-HEART & SOUL,
Dr. G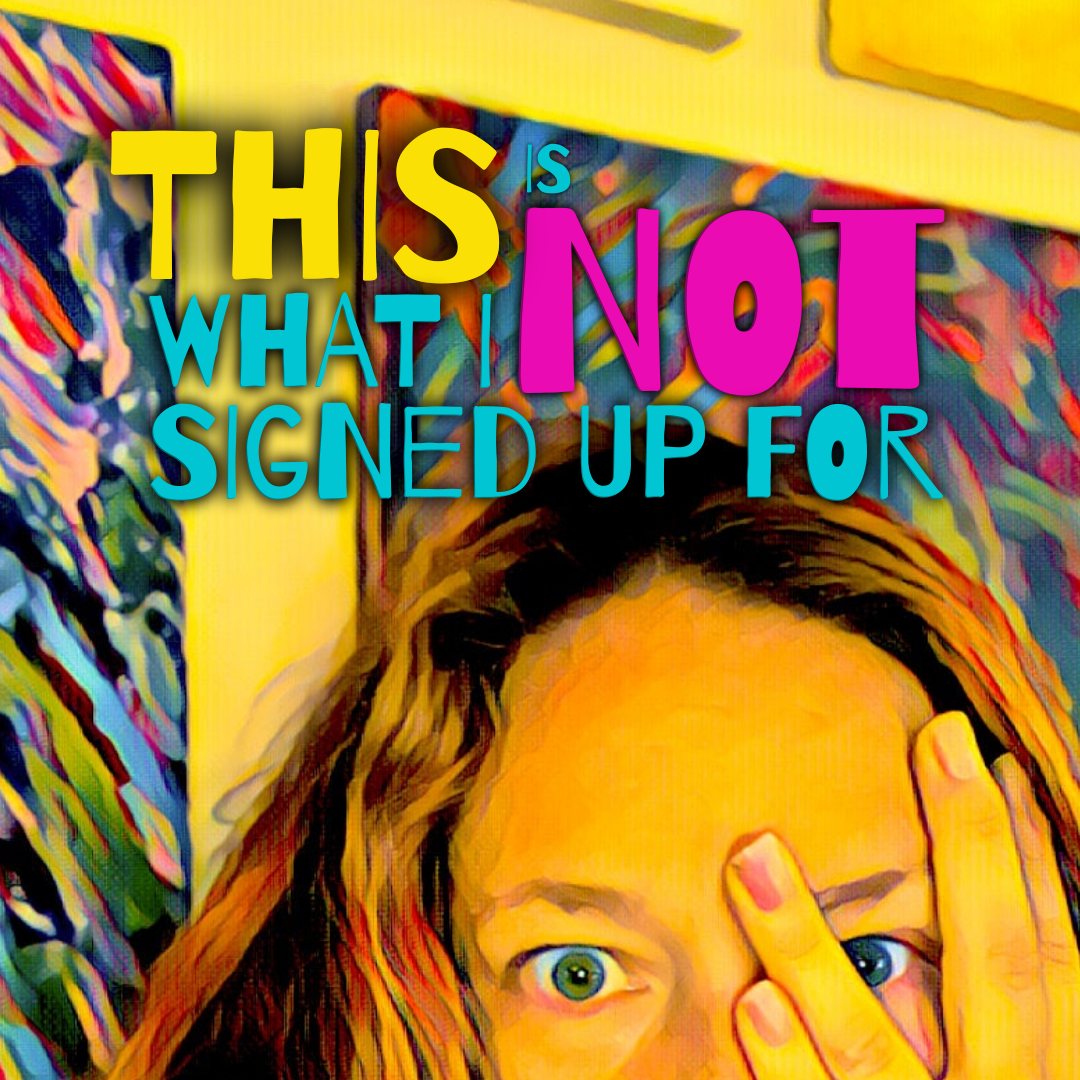 Gianina G. Knoth, Ph.D., AP, LCPC / Owner, CEO, and the big cheese of my tiny, holistic fiefdom, This Is Not What I Signed Up For, LLC.
This Is Not What I Signed Up For, LLC
Stigma-free, support, science-based tools, and solidarity to help you survive and thrive in spite of the soul-sucking surprises of life.