How To Get Out of Your Own Head
As I was reading my devotional this morning, I had an epiphany. Immediately afterward, I realized that I should have had this "epiphany" long ago. This summer, Lord willing, I made it my mission to learn contentment and peace within my spirit despite times of hardship. This has always been one of my largest struggles. The last year and a half have NOT helped.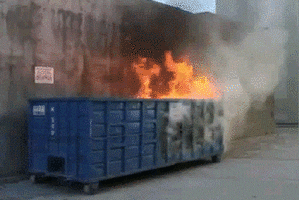 I've never had much trouble praying when times are tough, but I have always had trouble waiting on God. If you have ever wondered how to get out of your head and out of God's way, there is one answer, pray without ceasing. Notice I did not say "Take matters into your own hands."
Have you ever said, "If you want something done right, do it yourself?" Have you ever asked for help only to micromanage those you asked to assist you to the point that you end up doing everything yourself anyway? If this sounds like you, you're a lot like me.
Yay, Type A's?...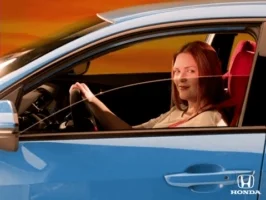 When it comes to your relationship with God, asking for help doesn't do much good if you are trying to micromanage Him, constantly questioning His methods, His timing, and ultimately trying to make things happen your way.
What a miserable way to live! If we believe that the Author of the universe is all-powerful and all-knowing, why is it that we somehow cannot resist attempting to help Him out? Here is the problem, no true believer in The Lord Almighty thinks He needs our help. Therefore, our inability to trust in His methods and timing points to a weakness in our faith. It's also called being human, so we need to give ourselves a friggin' break. No one is perfect.
Perfection, that sneaky bugger, is an illusion and we all know it.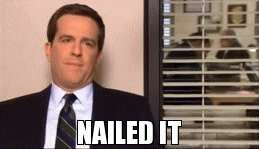 Over and over, Jesus calls out individuals for their strength or weakness of faith. His apostles were schooled on this many times. Remember the boat ride in the storm?
Suddenly a furious storm came up on the lake so that the waves swept over the boat. But Jesus was sleeping. The disciples went and woke him, saying, "Lord, save us! We're going to drown!" He replied, "You of little faith, why are you so afraid?" Then he got up and rebuked the winds and the waves, and it was completely calm. Matthew 8:24-28
Jesus also praised those who showed their faith to be unwavering. Remember the woman who simply touched Jesus in the crowd?
Just then a woman who had been subject to bleeding for twelve years came up behind him and touched the edge of his cloak. She said to herself, "If I only touch his cloak, I will be healed." Jesus turned and saw her. "Take heart, daughter," he said, "your faith has healed you." And the woman was healed at that moment. Matthew 9:20-22
Or how about the man who was too humble to ask Jesus to come to his home to help a sick servant but asked only for a word from the Lord?
Lord, do not trouble yourself, for I am not worthy to have you come under my roof. Therefore I did not presume to come to you. But say the word, and let my servant be healed. For I too am a man set under authority, with soldiers under me: and I say to one, "Go" and he goes; and to another, "Come," and he comes; and to my servant, "Do this," and he does it. When Jesus heard this, he was amazed at him and turning to the crowd following him, he said, "I tell you, I have not found such great faith even in Israel." Luke 7:7-9
Here is my point, contentment begins with unshakeable faith. Faith like this begins with handing our lives over to The Lord fully. We do not get to grab back the wheel or slam on the brakes like a driver's ed teacher sitting in the passenger seat next to God. We need to give up the wheel, stay away from the pedals, and stop being the backseat driver. Period.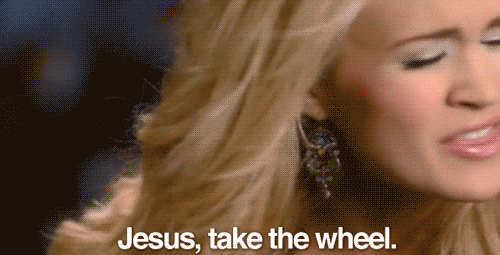 Back to my epiphany. This morning I saw God in a different light. I was reading my devotional, which was discussing the necessity of praying without ceasing. It said, "…we don't do this because God needs us to pray, we do it because it is immeasurably good for us." In an instant, I flashed to my childhood. Compared to most of my friends, I had strict parents. I thought about my perspective on my parents as a kid. Back then, I felt that everything they made me do was because it was what they wanted. I thought they just wanted things their way.
Now, as a parent myself, always chock full of super-fun humbling moments, I realized that almost everything parents do is for the benefit of their child. (Thanks, Mom and Dad) So very little is for us, the parent. This is exactly how God wants to interact with us. He didn't make rules to oppress and limit us. He asks us to trust and obey Him because He sees the big picture and knows what is best for us.
Praying without ceasing is how we stay in constant communion with God. Reliance on The Lord though constant prayer grows and matures our faith. However, prayer should not be used as a way to give God our "To Do" list, give Him "helpful" suggestions on how things should go, or micromanage the details of our life. Instead, each time we pray, we have an opportunity to give the direction of our lives over to God.
If you are anything like me all the feels, because yikes, I am intense.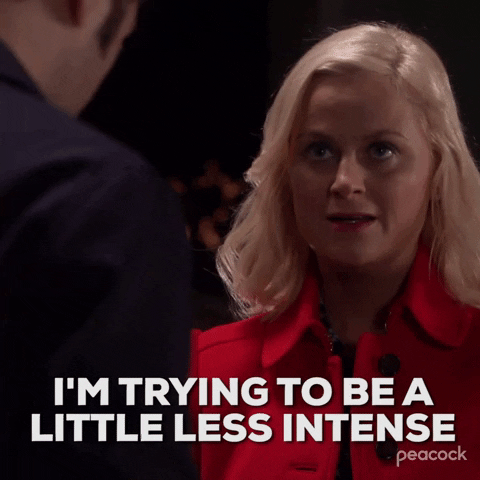 That said, each time you pray you may need to ask for the strength to trust God and get the heck out of His way. When it comes to obedience, many of us get too focused on actions. But actions begin with thoughts. No wonder we are called to be obedient to Christ even with our thoughts.
We demolish arguments and every pretension that sets itself up against the knowledge of God, and we take captive every thought to make it obedient to Christ. 2 Corinthians 10:5
Until recently, I can honestly say, I never really thought of my thoughts as much of a problem.
Hello, ego. Gross.
Recently, I have become more aware that thoughts such as "I wish this would happen" or "Why is he/she doing it that way," "If only…" are the genesis of misery. Discontentment begins in our minds when we question and criticize the way things are. If allowed to continue, these thoughts live and grow in our minds like mold in the basement, or basically everywhere here in Florida. A mind that is never steadied and quieted by prayer is hot and angry and provides the perfect food for these negative thoughts to grow and flourish. Soon these thoughts translate into actions that make us outwardly negative, angry, frustrated, anxious and the list goes on.
Before getting upset that things aren't going our way, we need to ask, "Are they going God's way?" God's word is clear, sin begins with discontented thoughts, which are a result of unfulfilled desires. OUR desires.
…but each person is tempted when they are dragged away by their own evil desire and enticed. Then, after desire has conceived, it gives birth to sin; and sin, when it is full-grown, gives birth to death. James 1:14-15
I began by saying that I have made it my mission to learn contentment and peace of spirit during times of hardship. Also, go away COVID.
Let me be clear that I do not think that I could just 'bang this out" over the summer, which has quickly become the fall. I have a feeling this is the "thorn in my flesh" that I will do battle with my whole life long. The point is, I must daily, and even moment to moment, choose to take up this cross and bear it. The alternative is to give up and give in to this way of thinking. That decision only causes more pain and disappointment.
If this is your struggle too, I pray that you will take up your cross with me and call out to the living God that calls us to "Cast all your anxiety on him because he cares for you." 1 Peter 5:7 Remember we are called to "Cast your cares on the LORD and he will sustain you; he will never let the righteous be shaken." Psalm 55:22.
My prayer for you (and for me) is that "He who began a good work in you will carry it on to completion until the day of Christ Jesus." Philippians 1:6.
Until next time,
G
All original content © This Is Not What I Signed Up For, LLC